Basic Tree Care
November 15 @ 12:30 pm

-

4:00 pm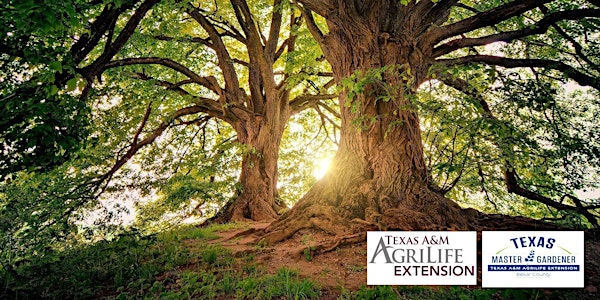 BASIC TREE CARE
Tuesday, November 15, 2022
12:30 – 4:00 PM
Speakers:
David Rodriguez, Horticulturist, Texas A&M AgriLife Extension Service
Mark Bird, San Antonio City Arborist
Sara Holland-Adams, BCMG Advanced Master Gardener – Tree Care

David Adams,
BCMG Advanced Master Gardener – Tree Care

Grace Emery,
BCMG Advanced Master Gardener – Tree Care
Join the San Antonio City Arborist, Mark Bird, and Texas A&M AgriLife Extension Agent, David Rodriguez, along with seasoned Master Gardeners Sara Holland-Adams, David Adams and Grace Emery for a half-day learning experience on the basics of tree care.  This class will cover understanding the basics of how trees work, planning and selection of trees, pruning, and common diseases that can affect your tree.  Attendees will also learn about city ordinances and the valuation of trees in your landscape.  One tree will be given to each attendee, at no cost.
Texas A&M AgriLife Extension Service – Bexar County
3355 Cherry Ridge, Suite 208
San Antonio, TX  78230

3.5 CEs – Code 001
Color codes for the calendar are as follows:
Orange: These are events for BCMG members only.
Blue: These are public events for which BCMG members can also receive CEU credit.
Green: These are events that are open to the general public.