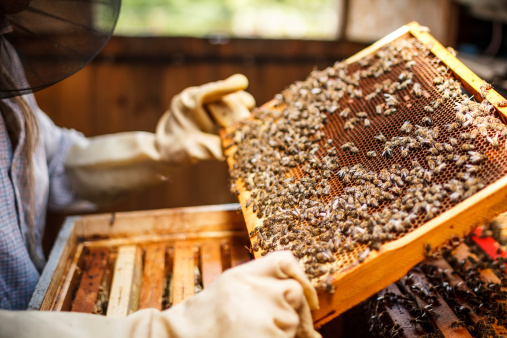 BEEKEEPING  101

Friday, 29 September  2023 — 9 am to 3:30 pm
Texas A&M AgriLife Extension – Bexar County Classroom
3355 Cherry Ridge, Suite 208
San Antonio, TX 78230
 Field Day Options – Sat, 30 Sep or Mon, 2 Oct
Interested in Beekeeping, but need some information to get started?  This class will get you started learning the basics of beekeeping to get you prepared to have your own hives.  This program is meant for those with little to absolutely not experience with beekeeping!  This training consists of two parts.
Part 1 – Classroom Training on Friday, September 29th || 9:00 am – 3:30 pm.
During this course, you will cover the basics of bees and beekeeping, including: bee biology, beekeeping equipment and clothing, how to set up your apiary, what to expect the first year and typical maintenance of bee hives. Lunch is provided on Friday!
Part 2 – Field Training
Two dates to choose from:  Sat, 30 Sep or Mon, 2 Oct; optional times either day = 10am-Noon or Noon-2pm.
A hands‐on field day at an apiary in south Boerne will be offered. Two dates to choose from. This is optional, but highly recommended. Must sign a medical release waiver to participate. Bee suit provided. Directions to apiary will be provided.
1 CE per Hour of Instruction – Code 001