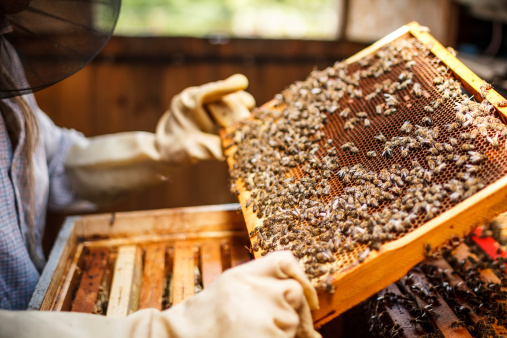 Beekeeping 101
If you have ever wondered what it takes to be a beekeeper, we have the class to teach you all about it!  Geared for those who have little to absolutely no experience with beekeeping, we cover all the basics.  What to buy, how to use the tools, what an apiary looks like, how to set up hives, how to purchase bees, how to manage them, feed them, and so much more!  Learn in person or in live, online sessions, with the ability to interact with the instructor.  Field Days will also be provided so you can suit up, open up a hive, hold frames, find queens, and get the hands-on experience of beekeeping.
In Person ($65):


Friday, March 24, 2023 — 8:30 AM – 4:00 PM 




Texas A&M AgriLife Extension – Bexar County Classroom




3355 Cherry Ridge, Suite 208




San Antonio, TX 78230




Anticipated Field Days – March 26 & 27, 2023
Online via ZOOM ($45):
Mondays & Tuesdays, April 3, 4, 10, 11, 2023 — 6:00 – 8:00 PM 
Anticipated Field Days – April 7 & 8, 2023
A packet of beekeeping resources will be mailed to online attendees.
An email with the link to join the class will be sent after registration and days before the class.
1 CE per Hour of Instruction – Code 001